The nose bridge wire is a DIY handmade material. You can make it yourself at home. At the same time, adjust the length of the nose clips according to your needs.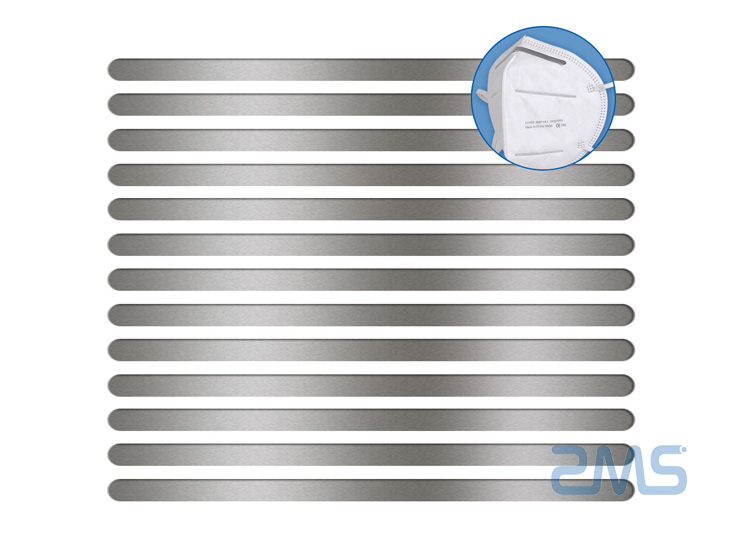 1. Size and Quantity — About 5 mm(0.02 inch) width, 85 mm~90 mm(3.3~3.5 inch)long, 0.5 mm(0.002 inch) thickness. Quantity: 100PCS.
2. Soft Material — The nose bridge wire of ZMS is made of solid soft aluminum material. It does not rust, does not change color, can be easily bent, and has a long service life.
3. Wide Range of Uses — Aluminum wire clips can be widely used in weaving, decoration, craftsmanship, mask DIY, packaging, etc.
4. DIY Essential Accessories — ZMS nose strap is made of DIY flat aluminum wire. You can make it yourself at home. And reduce the length as needed.
ZMS provides nasal bridge lines for various masks worldwide. Including full plastic nose wire, full aluminum nose wire, single/double core nose wire, etc.