The insulating layer of the cable is a non-conductive material, or a material that resists the flow of current. It is often referred to as the dielectric in radio frequency cables. The insulation layer can prevent leakage, prevent the current of the wire from contacting other conductors, and protect the material integrity of the wire by preventing environmental threats such as water and heat. The safety and effectiveness of wires depend on their insulation.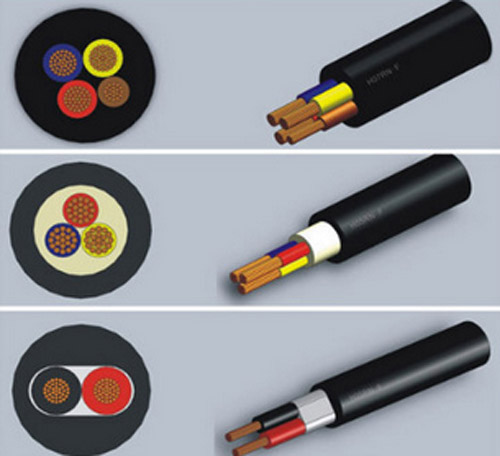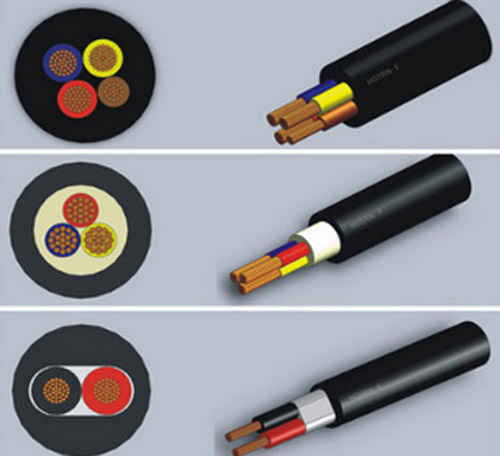 Polyvinyl Chloride (PVC)
PVC is a relatively cheap and easy-to-use material with the potential to be used in a variety of applications. The highest temperature range is -55°C to 105°C, and it has flame retardancy, moisture resistance and abrasion resistance. It is also resistant to gasoline, ozone, acids and solvents. It is also tasteless, tasteless and non-toxic, and can also be used for medical and food-related purposes. PVC can be used for thick-wall and thin-wall applications. When flexibility and extended flex life are required at low temperatures, PVC should not be used. When used in stretch cord applications, its flexibility is also below average. PVC exhibits high attenuation and capacitance loss, which means it loses power when used in electrical systems.
Semi-rigid PVC (SR-PVC)
This is mainly used as the main insulating material and is very wear-resistant. (For gauge 30-16, its 10 mil wall complies with UL Style 1061, 80°C, 300 volts.) Semi-rigid PVC is heat-resistant, water-resistant, acid-resistant, alkali-resistant and flame-retardant.
Plenum PVC
Plenum PVC is suitable for use in building spaces behind suspended ceilings or raised floors. These buildings should be kept open to allow air circulation. Standard PVC is considered a non-air-filled insulation option because it does not have the quality necessary for safe use in air-filled areas. To achieve high-pressure ratings, insulation materials must comply with stricter fire safety regulations.
Polyethylene (PE)
Due to its exemplary electrical quality, this compound is most commonly used for coaxial cables and low-capacitance cables. It has been used many times in these applications because it is reasonably priced and can be foamed to reduce the dielectric constant to 1.50, making it an attractive choice for cables requiring high-speed transmission. Polyethylene can also be cross-linked to produce high crack resistance, penetration resistance, weldability and solvent resistance. Polyethylene can be used in a temperature range of -65°C to 80°C. All the densities of polyethylene are hard, hard and not easy to bend. The material is also flammable. Additives can be used to make it flame retardant, but this sacrifices the dielectric constant and increases power loss.
Polypropylene (PP)
This material is very similar to polyethylene, but has a wide temperature range of -30°C to 80°C. It is mainly used for thin-walled main insulation materials. Polypropylene can be foamed to improve its electrical properties.
Polyurethane (PUR)
Polyurethane is known for its extremely high toughness, flexibility and flex life, even at low temperatures. It also has excellent chemical, water and abrasion resistance ratings. This material works well in telescopic wire applications, and it is a good choice for salt spray and low temperature military applications. Polyurethane is a flammable material. The flame-retardant version sacrifices strength and surface finish. The main disadvantage of polyurethane is its poor electrical properties, making it only suitable for jackets.
Chlorinated Polyethylene (CPE)
CPE has good heat resistance, oil resistance and weather resistance. CPE is often a low-cost, more environmentally friendly alternative to CSPE. Its reliable performance when exposed to fire also makes it an ideal substitute for PVC insulation. Chlorinated polyethylene is commonly found in power and control cables and industrial power plants.
Nylon
Nylon is usually squeezed on a softer insulating material. It can be used as a tough jacket with strong abrasion resistance, straight-through and chemical resistance, especially in thin-wall applications. It is also very flexible. One disadvantage of nylon is that absorbing moisture will reduce some of its electrical properties​​.
ZMS CABLE is one of the largest manufacturers and supplier, producing power cables, overhead power line, bare conductors, control cables, instrument cables and wires with 30 years of high quality and competitive prices. Any inquiries about cables and wires are very welcome. We will reply to you as soon as possible.