Galvanized Steel Wire Armoured Control Cable
Galvanized SWA Control Cable has the characteristics of moisture resistance, corrosion resistance, and damage resistance, and its excellent ability enables him to work normally in harsh conditions. It can be laid in tunnels or cable trenches. The steel wire armor layer of galvanized steel wire armored cable has high magnetic permeability and a good magnetic shielding effect. It can be used to resist low-frequency interference and improve the anti-interference performance of the cable. So this cable is suitable for industrial process automation applications, including instrument Cable, or signal transmission, measurement, control, and regulation.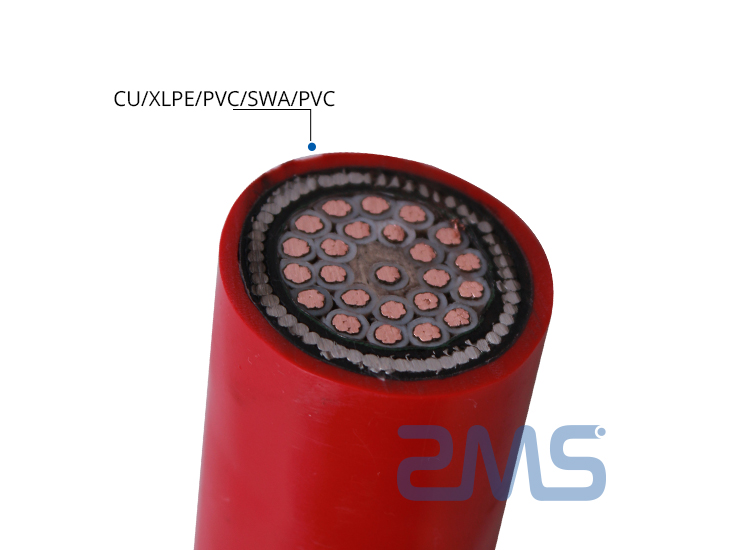 Kind of the Cable Productor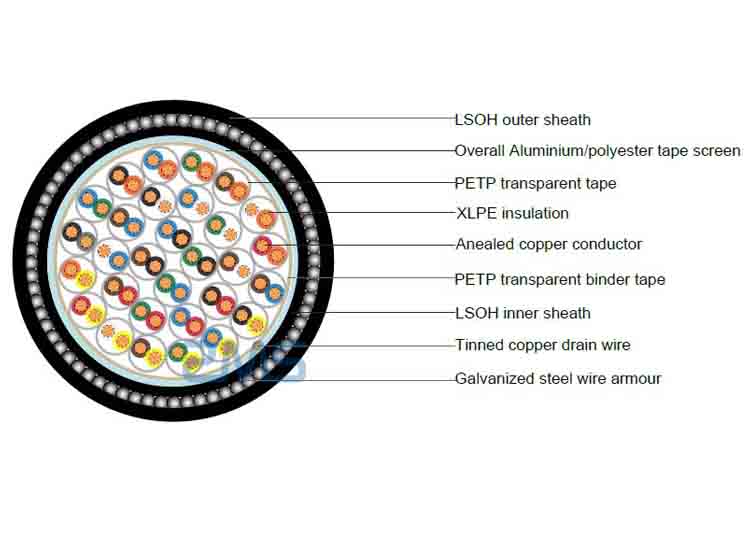 Steel Wire Armored Control Cable
Construction
Conductor: Plain Annealed Copper Wire
Core: Multi-core conductor
Insulation: PVC(Poly Vinyl Chloride), XLPE(Cross-Linked Polyethylene)
Filler: Spouted Elastomer or Elastomer Compound or Wrapped Thermoplastic Tapes
Armored: Galvanized Steel Wire
Sheath: PVC Sheath
Standard:
IEC 60502, BS 5308, GB 9330
If you don't know how to choose the Products you need, or don't find the cable type and size you need on this page, don't worry. Contact us and send us your requirements, we can help you choose the right cable. You can provide us with the following information: cable voltage, conductor material, insulation and sheath material, shield type, armor type, etc. or you can provide us with cable installation environment, application requirements, etc. We will serve you wholeheartedly. ZMS Cable Supplier has a number of quality certification: ISO 9000, ISO 9001, ISO14000, ISO14001, ISO18000, CE, IEC, BS, NFC, ASTM, DIN, etc.
ZMS has a wide range of cable and conductor products for you to choose from. We will provide caring services and professional project solutions for everyone who needs them.
Quality Certification Services
ZMS cable products are manufactured according to GB, IEC, BS, NFC, ASTM, DIN, and other international standards. Our technical team can customize cable products that meet your requirements according to your need.
Profession Customer Service
ZMS provide free professional consulting services to provide you with one-stop project solution services and rapid product delivery solutions.
Delivery And Shipping Services
While we ZMS provide high-quality cables, we also provide good delivery solutions. While ensuring the safe delivery of products, we provide the best packaging and transportation solutions, greatly reducing customers' transportation costs.
ZMS cables packaging are provided in the form of wooden reels, corrugated boxes and coils. The cable ends are sealed with BOPP self-adhesive tape and a non-hygroscopic sealing cap to protect the cable ends from moisture. We can print the required marks on the outside of the barrel with waterproof material according to customer requirements.