Indoor / Outdoor FTTH Drop Cable
FTTH Drop Cables, as an important part of the FTTH network. It forms the final external link between the user and the feeder cable. Choosing the correct FTTH drop cable termination or interconnection solution will directly affect network reliability, operational flexibility, and the economics of FTTH deployment. The fiber optic drop cable is located at the user's end. It is usually a small diameter, low fiber count cable with a limited unsupported span. It can be installed overhead, underground, or buried. The three most commonly used fiber drop cables include flat drop cables, figure-eight aerial drop cables, and round drop cables.
ZMS Company - Optical Fiber Cable Products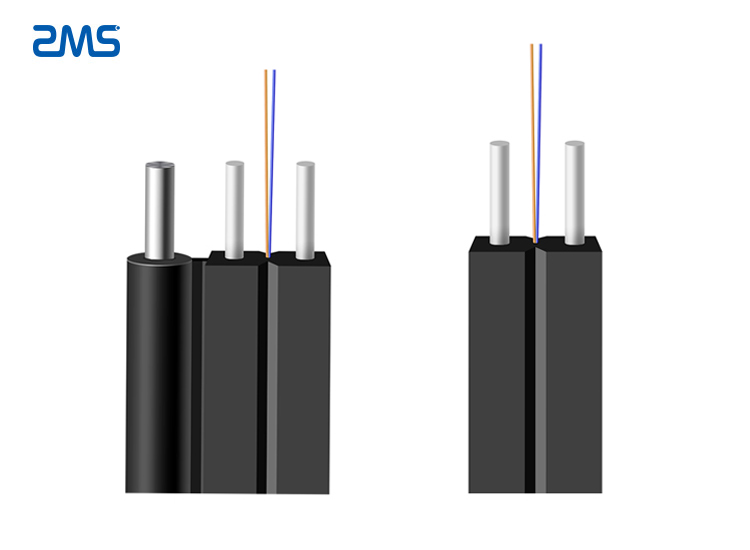 FTTP Optical Fiber Drop Cable Types
PE Sheath FRP Flat Fiber Optic Drop Cable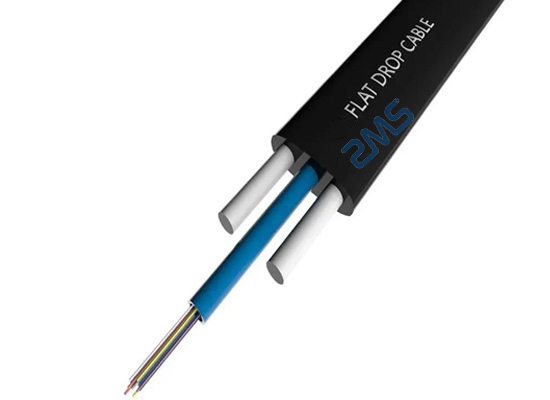 1-12 Core Indoor FTTH Drop Cable FRP KFRP Steel Wire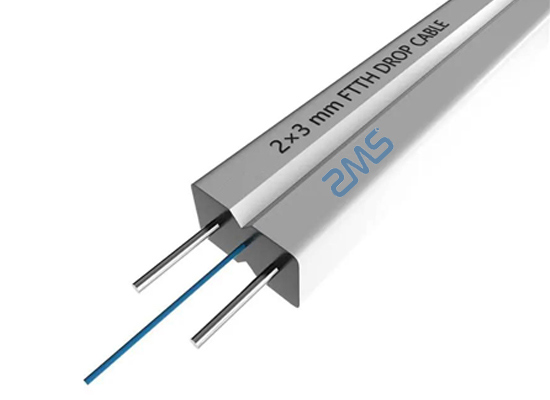 1-12 Core Outdoor FTTH Drop Cable With LSZH Jacket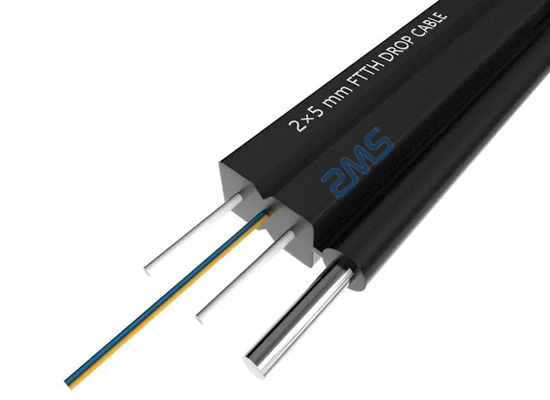 Indoor / Outdoor FTTH Drop Cable Products
FTTH drop fiber optic cable is a very good fiber optic solution to the last mile of the home. ZMS provides different numbers of FTTH drop cables from 1 core, 2 core, 4 core, 6 core, 8 core, and 12 core, etc.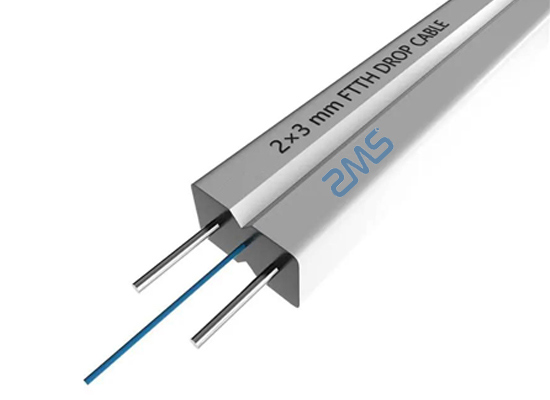 FTTH Optical Fiber Cable - GJXH (Non-metal Reinforced Type)
Non-metallic reinforcement, LSZH flame-retardant polyolefin sheath, butterfly-shaped drop cable.
In FTTH Fiber Drop Cable applications, it has both low-cost and good adaptability. Meet the design requirements of various access network optical cables and the use of multiple access methods. The finished fiber optic cable has excellent bending resistance, supports dense wiring, low bending additional loss under a small bending radius, and high mechanical reliability.
Facilitate construction and distribution of optical cables, easy to splice or connect.
Suitable for indoor wiring use in fiber-to-the-home projects. The cable structure is 2×3.0 mm butterfly shape. Both sides of the cable are low-smoke and halogen-free outer sheaths with FRP reinforcements. The center of the cable is 1-4 core G. 657A fiber.
Suitable for indoor wiring use in fiber-to-the-home projects.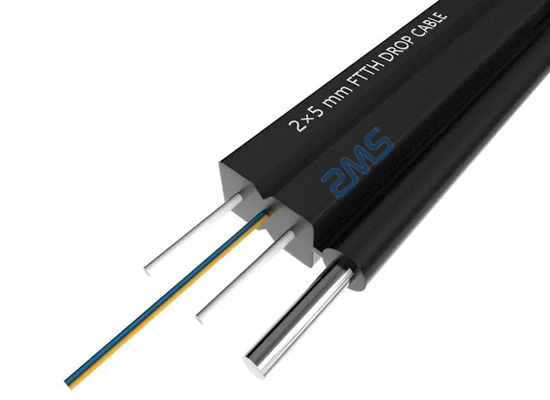 FTTH Optical Fiber Cable – GJYX(F)CH (Metal Reinforced Hanging Type)
The structure of the FTTH optical cable is to add a metal suspension wire to the structure of the GJXH optical cable.
The optical cable has a compact structure and excellent high and low-temperature performance.
The reinforced suspension wire adopts high carbon steel wire, which has superior tensile performance.
The optical fiber reinforcement has exceptional bending performance.
The sheath is made of low-smoke and halogen-free materials, which have superior flame-retardant properties.
This product is suitable for users to access the network.
Choose the Correct Splicing Method
For the FTTH drop cable connector, there are two methods. One is welding and the other is mechanical splicing.
Welding has been proven to provide high-quality joints with low insertion loss and low reflection. However, due to the initial capital expenditure, maintenance cost, and slow installation speed of fusion splicing, it hinders its status as the preferred solution in many cases.
Mechanical splicing is widely used in the installation of FTTH fiber optic drop cables in various countries around the world. Mechanical splicing can be completed in 2 minutes using simple hand tools and cheap mechanical splicing devices on site.
About ZMS Optical Cable Products
ZMS is a leading cable and optical cable manufacturer in China with 30 years of experience. ZMS provides one-stop R&D-production-sales logistics services to more than 100 countries around the world. ZMS optical cable passed the ISO 9001:2000 quality system certification in 2010. With a complete quality control system, excellent technical team, advanced equipment, and reliable quality, our products enjoy a high reputation in the domestic and foreign markets.