Overhead line---Bare Conductor(AAC AAAC ACSR)
Bare conductors (AAC, AAAC, ACSR) are used as overhead power lines, transmission lines, and distribution lines. Different conductor materials are suitable for different span lengths and the ability to withstand breaking strength. All aluminum conductors consist of one or more bundles of aluminum wire, depending on the specific application environment of the product. Due to the natural corrosion resistance of the all-aluminum structure, it is also popular in coastal areas.
Do you want to know more product details?
Description of ZMS Cable Products
ZMS aluminum alloy conductor overhead power lines have a series of advantages such as strong load and overload capacity, good heat resistance, large transmission capacity, and high tensile strength. At the same time, it can also greatly reduce the investment in line construction, effectively improve the urban environment, and is widely used in urban and rural power grid reconstruction.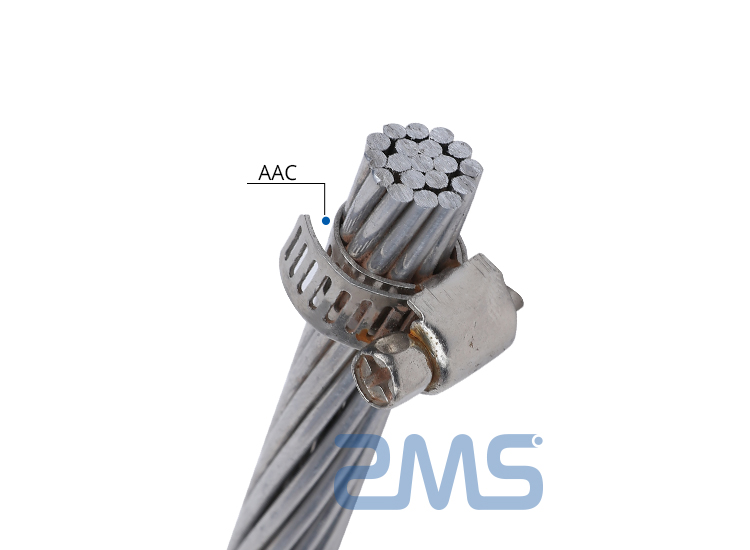 AAC — (All Aluminum Conductor)
AAC is mainly used in urban areas with short distances and close supports. Its characteristics are good corrosion resistance, and it can also be used near the coast.
Conductor
Hard drawn aluminum conductor as per EN 60889 Type AL1 according to BS 215.
Standard
ASTM — B 230, ASTM — B 231, TS IEC 1089, DIN48201, BS 215.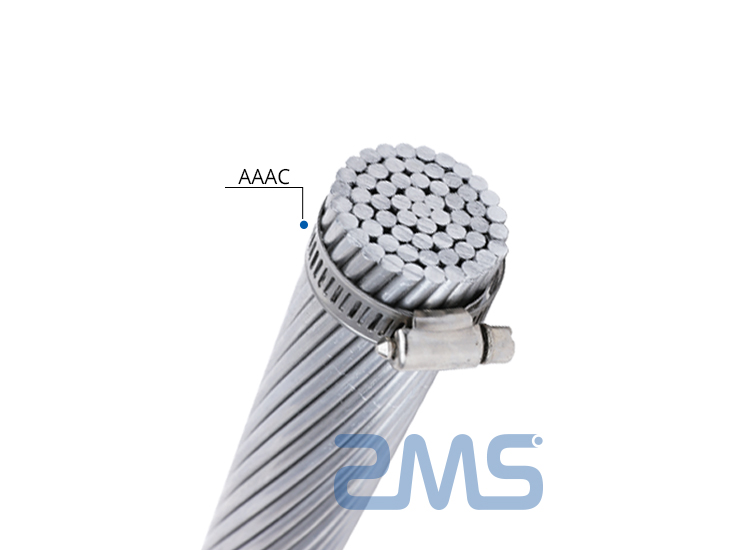 AAAC — (All Aluminum Alloy Conductor)
Compared with AAC and ACSR, AAAC has better strength and weight, better electrical properties, better vertical tensile properties, and better corrosion resistance. These characteristics make AAAC widely recognized and loved by more people in power distribution and medium and high voltage transmission lines.
Conductor
AAAC conductor is made of from aluminum-magnesium-silicon alloy of high electrical conductivity (min 53% IACS) containing magnesium (0.6-0.9%) & silicon (0.5-0.9%) to give it better mechanical properties after treatment. AAAC conductors are made out of aluminum-alloy 6201.
Standard
ASTM — B 230, ASTM — B 231, TS IEC 1089, DIN48201, BS 215.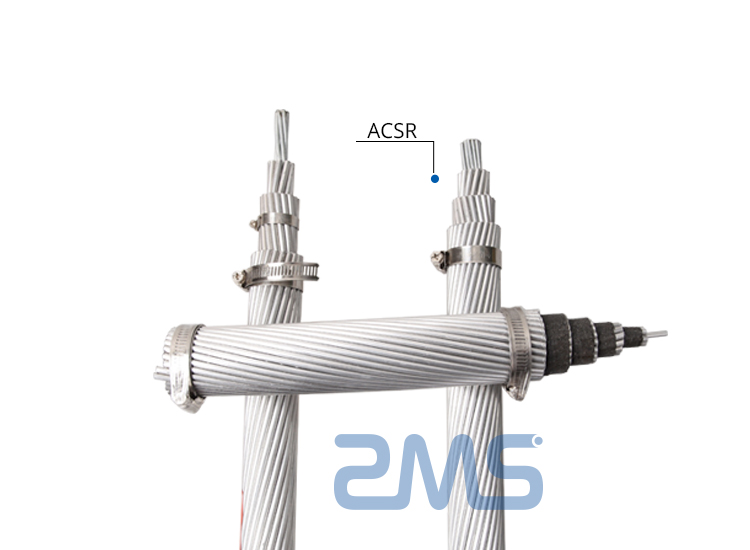 ACSR — (Aluminum Conductor Steel Reinforced)
ACSR has a wide range of applications. Suitable for transmission lines of various voltage levels. Can also be laid in rivers, canyons, and places with special geographical features.
Conductor
The structure of ACSR is simple. It consists of a solid or stranded steel core surrounded by strands of aluminum. Aluminum 1350-H-19 wires, concentrically stranded on a steel core. The core wire for ACSR is available with class A, B, or C galvanizing.
Standard
ASTM — B 230, ASTM — B 231, TS IEC 1089, DIN48201, BS 215.
ZMS overhead power cable company provides a wide range of utility-approved cables and overhead lines to the global transmission, distribution, and power network industries. Every year, we supply overhead wires to Kenya, Rwanda, Bangladesh, and so on.
If you don't know how to choose the cable products you need, or don't find the cable type and size you need on this page, don't worry. Contact us and send us your requirements, we can help you choose the right cable. You can provide us with the following information: cable voltage, conductor material, insulation and sheath material, shield type, armor type, etc. or you can provide us with cable installation environment, application requirements, etc. We will serve you wholeheartedly. ZMS Cable Supplier has a number of quality certifications: ISO 9000, ISO 9001, ISO14000, ISO14001, ISO18000, CE, IEC, BS, NFC, ASTM, DIN, etc.
ZMS has a wide range of cable and conductor products for you to choose from. We will provide caring services and professional project solutions for everyone who needs them.
Quality Certification Services
ZMS cable products are manufactured according to GB, IEC, BS, NFC, ASTM, DIN and other international standards. Our technical team can customize cable products that meet your requirements according to your need.
Profession Customer Service
ZMS provide free professional consulting services to provide you with one-stop project solution services and rapid product delivery solutions.
Delivery And Shipping Services
While we ZMS provide high quality cables, we also provide good delivery solutions. While ensuring the safe delivery of products, we provide the best packaging and transportation solutions, greatly reducing customers' transportation costs.
ZMS cables packaging are provided in the form of wooden reels, corrugated boxes and coils. The cable ends are sealed with BOPP self-adhesive tape and a non-hygroscopic sealing cap to protect the cable ends from moisture. We can print the required marks on the outside of the barrel with waterproof material according to customer requirements.