VV cable, full-name copper core conductor PVC insulation, and PVC sheathed power cable. vv cable is a very common type of power cable, its role is the same as YJV cable most of the time, although the overall performance is not as good as YJV cable, and gradually replaced by YJV cable, because of its relatively low price, and still widely used in many areas. Generally used as a power transmission hub. Often buried in the soil or laid in the indoor, trench, or tunnel, small insulation distance between the lines, without towers, occupy less space, basically not occupy the space on the ground.
ZMS is a leading international manufacturer of wire and cable, and our mission is to help you solve all kinds of cable problems. We have a large stock of VV cables. We also manufacture and supply other power cables, control cables, industrial cables, and special cables. Contact us for better cable prices.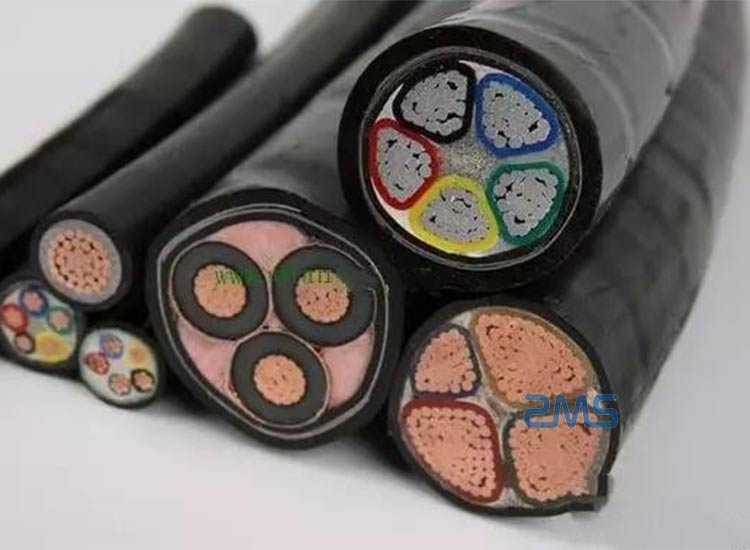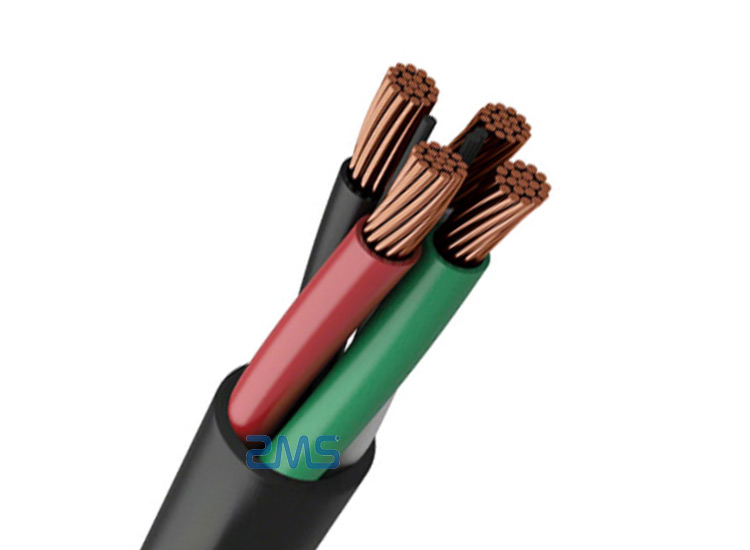 Rated voltage: 0.6/1KV, or below 35KV
Conductor: copper conductor or aluminum conductor
Insulation: PVC
Outer sheath: PVC or LSZG
Operating temperature: 90℃
Standard: The product is produced according to GB12706 "rated voltage 35KV copper core, aluminum core plastic insulated power cable" standard. Also according to the needs of users according to international standards IEC, British standards, German standards, and U.S. standards production.
The inner and outer components are the conductor, insulation layer, filling layer, (steel tape layer), and sheath layer.
The most commonly used conductor material on the market today is, of course, copper.
The insulation layer and outer sheath material are both polyvinyl chloride or PVC plastic.
The filling layer is generally some soft nylon material, to prevent direct contact between the conductors inside the cable extrusion.
The steel belt armored VV cable is a VV22 cable, the role of the steel belt armor is to resist pressure, and can be used for burial.
VV Cable Implementation Standards
VV cable executive standard is GB/T 12706.1-2008; rated voltage is generally 0.6/1KV or below 35kv.
The long-term working temperature does not exceed 70℃, and the laying temperature is not lower than 0.
The maximum allowable temperature of the cable conductor in case of a short circuit (the longest duration does not exceed 5s) is 160℃.
Not less than 10 times the outer diameter of the cable.
Generally used as a power transmission hub, often buried in the soil or laid indoors, ditches, tunnels, small insulation distance between lines, without towers, occupying less space, basically not occupying space on the surface.
VV Cable Features and Benefits
The Basic Parameters of VV Cable
1. The rated voltage of the VV cable is not high, usually lower than 0.6/1KV or 35KV.
2. The laying temperature is not lower than 0℃, and the long-term working temperature is not more than 70℃.
3.2 core.3 core.4 core.5 core.3+1.3+2.4+1.
4. The cross-sectional area starts from 1.5mm2-240mm2.
5. It is usually used as a power transmission hub. It is usually buried in the soil or laid indoors. Between trenches, tunnels, and tunnels, the insulation distance is small, there are no towers, the footprint is small and there is no ground space.
1. Small footprint. Generally buried in the soil or laid indoors, small insulation distance between trenches, tunnels, and tunnels, no pylons, small footprint, and no ground space.
2. Stable transmission performance and high reliability due to less influence of climate conditions and the surrounding environment.
3. With low temperatures, superconducting power cables and other conditions are more conducive to the development of ultra-high voltage and high capacity.
4. Large distributed capacitance.
5. Less workload maintenance.
6. The possibility of electric shock is very small.
ZMS has a wide range of cable and wire products for you to choose from. We will provide caring services and professional project solutions for everyone who needs them.
Quality Certification Services
ZMS cable products are manufactured according to GB, IEC, BS, NFC, ASTM, DIN, and other international standards. Our technical team can customize cable products that meet your requirements according to your need.
Profession Customer Service
ZMS provide free professional consulting services to provide you with one-stop project solution services and rapid product delivery solutions.
Delivery And Shipping Services
While ZMS provides high-quality cables, we also provide good delivery solutions. While ensuring the safe delivery of products, we provide the best packaging and transportation solutions, greatly reducing customers' transportation costs.
ZMS cables packaging are provided in the form of wooden reels, corrugated boxes and coils. The cable ends are sealed with BOPP self-adhesive tape and a non-hygroscopic sealing cap to protect the cable ends from moisture. We can print the required marks on the outside of the barrel with waterproof material according to customer requirements.