Armored (Unarmored) Control Cable for Instrument
ZMS has many types of control cables. There are low voltage PVC/XLPE insulation Control Cable, Instrument Cable, Galvanized Steel Wire Armored Control Cable, Flexible Cable, Control Cable with Screen/Shield, 0.6/1kV Paired or Triplex Instrument Cable, 0.6/1kV Paired or Triplex Armored Instrument Cable, etc.
The characteristic of the control cable is that it can directly transfer electrical energy from the distribution point of the power distribution system to the power connection lines of various electronic equipment. Power cables are used to transmit and distribute high-power electrical energy on power system lines. The main rated voltage of control cables is 450 / 750V, while the rated voltage of power cables is generally above 0.6 / 1KV. Therefore, in the production of power cables and control cables of the same specifications, the insulation, and sheath thickness of the control cables is smaller than the power cables. And, the cross-section of the control cable is usually small, and the maximum value does not exceed 10 square meters. Power cables can mainly reach 500k, square meters.
Description of ZMS Control Cable Products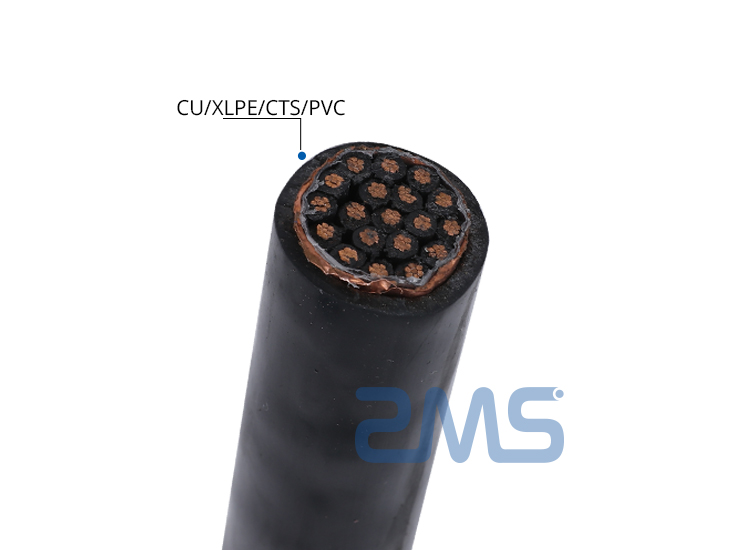 Product 1 --- XLPE Insulated Control Cable---Voltage Level 0.6/1KV
Low voltage insulated control cable is used to control and protect the line with AC rated voltage below 0.6 / 1kv. It also applies to the industrial, mining, energy and transportation sectors.
Standard:
IEC 60502, BS 5308, GB 9330
Construction:
Conductor: Plain Annealed Copper Wire
Insulation: PVC, XLPE
Sheath: PVC Sheath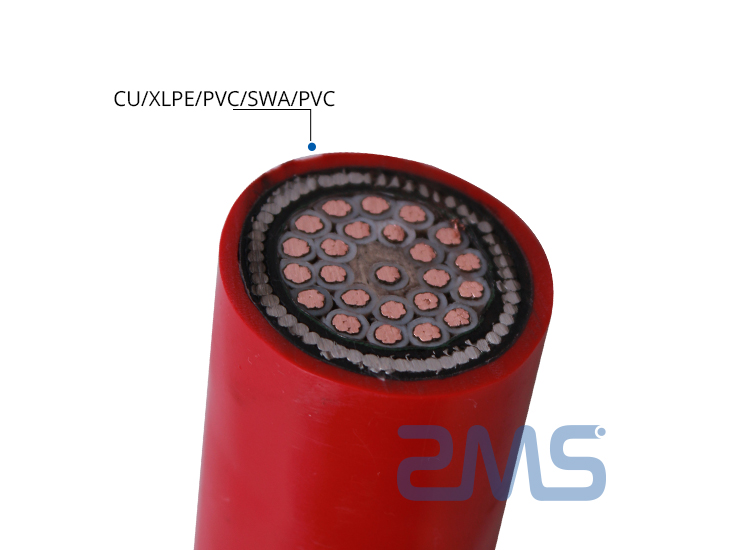 Product 2 --- Armored Control Cable---Voltage Level 0.6/1KV
This armored control cable has certain mechanical strength, and has the characteristics of moisture resistance and corrosion resistance, and can be laid in a tunnel or a cable trench.
Standard:
IEC 60502, BS 5308, GB 9330
Construction
Conductor: Plain Annealed Copper Wire
Insulation: PVC / XLPE
Armored: Galvanized Steel Wire
Sheath: PVC sheath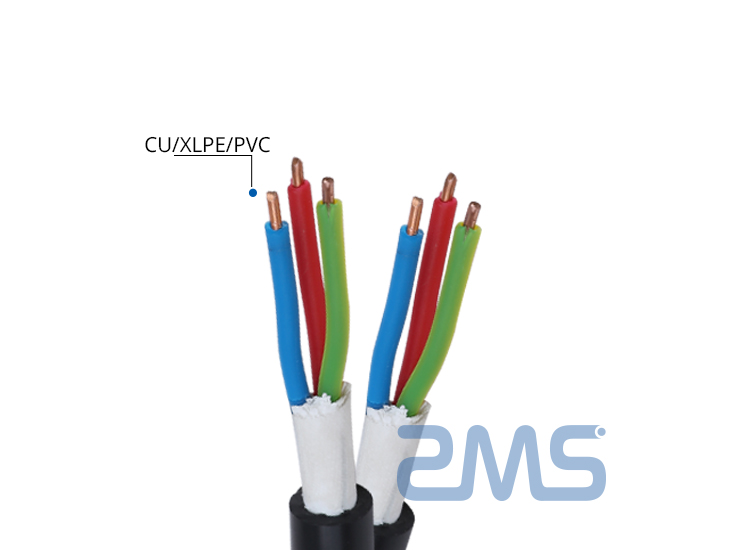 Product 3 --- Flexible Control Cable---Voltage Level 0.6/1KV
Flexible control cable is a multi-cable core cable. It is also suitable for lines with a rated voltage of 0.6 / 1kv, providing loop control and line protection.
Standard:
IEC502,IEC332-3
Construction
Conductor: Flexible Copper/Tinned Copper Conductor
Insulation: PVC
Sheath: PVC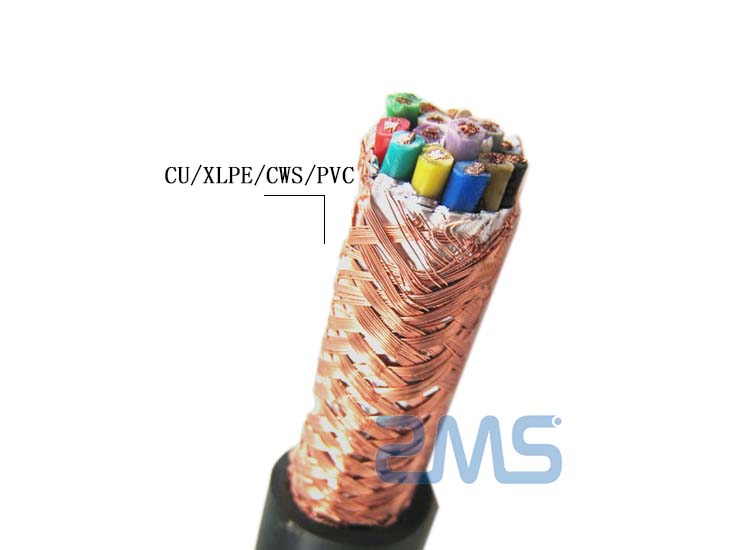 Product 4 --- Shielded Control Cable---Voltage Level 0.6/1KV
Shielded control cables are used for loop control and protection circuits in underground lines or mortgage control instruments.
Standard:
IEC502,IEC332-3
Construction:
Conductor: Copper Conductor
Insulation: PVC
Screen: Copper(Plastic) or Aluminum(plastic) Composite Tape, Copper Wire Braided
Sheath: PVC
Classification of Control Cables by Working Category
Ordinary control cables, flame retardant (ZR) control cables, fire-resistant (NH), low smoke and low halogen (DLD), low smoke and halogen-free (DW), high flame retardant class (GZR), temperature-resistant, cold-resistant control cables.
The use of these control cables
Mainly used for the transmission of control, measurement signals, and other cables. Control cable is suitable for mainstream and AC 50HZ, rated voltage 450/750V, 600/1000V, and below industrial and mining enterprises, modern high-rise buildings, and other long-distance operations, control furnace, signal, and protection measurement circuit. As the connection line between various types of electrical instruments and automation instrumentation devices, it plays a role in transmitting various electrical signals, to ensure the safe and reliable operation of the system.
If you don't know how to choose the cable products you need, or don't find the cable type and size you need on this page, don't worry. Contact us and send us your requirements, and we can help you decide on the right cable. You can provide us with the following information: cable voltage, conductor material, insulation and sheath material, shield type, armor type, etc. or you can provide us with cable installation environment, application requirements, etc. We will serve you wholeheartedly. ZMS Cable Supplier has a number of quality certifications: ISO 9000, ISO 9001, ISO14000, ISO14001, ISO18000, CE, IEC, BS, NFC, ASTM, DIN, etc.
ZMS has a wide range of cable and conductor products for you to choose from. We will provide caring services and professional project solutions for everyone who needs them.
Quality Certification Services
ZMS cable products are manufactured according to GB, IEC, BS, NFC, ASTM, DIN, and other international standards. Our technical team can customize cable products that meet your requirements according to your need.
Profession Customer Service
ZMS provide free professional consulting services to provide you with one-stop project solution services and rapid product delivery solutions.
Delivery And Shipping Services
While we ZMS provide high quality cables, we also provide good delivery solutions. While ensuring the safe delivery of products, we provide the best packaging and transportation solutions, greatly reducing customers' transportation costs.
ZMS cables packaging are provided in the form of wooden reels, corrugated boxes and coils. The cable ends are sealed with BOPP self-adhesive tape and a non-hygroscopic sealing cap to protect the cable ends from moisture. We can print the required marks on the outside of the barrel with waterproof material according to customer requirements.