---
UL758 AWM Electronic Wire Profile
Electronic Wire Product Range
Electronic wire as the world's most widely used in 3C consumer electronics, home appliances, small appliances, and IT / AV products such as wire categories, deserves our special attention. At present, only the United States UL developed the relevant standard UL758 (Appliance WiringMaterial, referred to as AWM).
Generally contains single-core insulated wire, multi-core with sheathing, fiber optic, and multi-core wire with fiber optic as the insulated core. These wires can be used as internal wires for appliances, as external connections between appliances, and as cores in multi-core wires.
Electronic wire models are named with a four-digit and higher number, each model has its characteristics. And the finished product factory should choose the most appropriate wire according to their production needs, which can effectively reduce the design cost of the whole machine.
The Main Classification is as Follows (For Reference)
1 series: thermoplastic single conductor. Such as 1007, 1015
2 series: thermoplastic multi-conductor. Such as 2464, 2468, 20276, 2835
3 series: thermoset single conductor. 3122, 3385, 3386
4 series: thermoset multi-conductor. 4009, 4019
5 series: Special wire. 5020, 5035
UL758 electronic wire for standard models is about 6000 models, and the technical specifications of each model are unified worldwide, the factory to identify this model, must fully comply with the requirements of UL.
Style Page – The Style Page defines the requirements applicable to a given AWM Style.
Cable Technical Standards Introduction
1 Standard Categories
Product standards as the main body, and are related to the basic standards, material standards, test method standards, test equipment testing method standards and general standards, and other categories.
Examples of basic standards: GB2900.10 Electrical Terminology
Example of the material standard: GB8815-2008 Soft PVC plastic for electric wire and cable
Example of test method standard: GB/T 4909 Bare wire test method
General standard example: GB2952 cable outer sheath.
2 Technical Standards System
Domestic standards system in order is the national standard (code GB), industry standards (such as JB), and enterprise standards (code QB). Encourage enterprises to compile enterprise standards that are stricter than the national standards.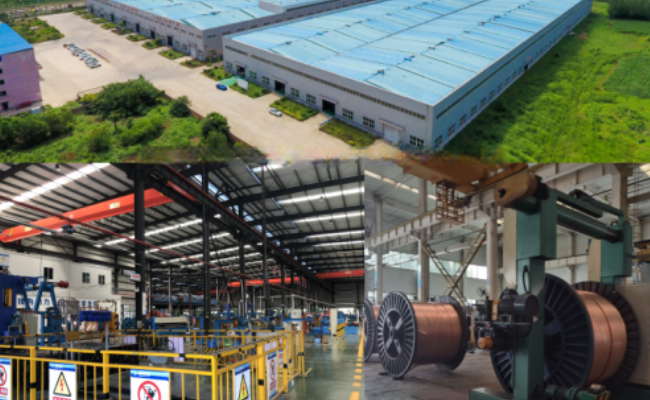 3 Global Countries Commonly Used Cable Standards
3.1 IEC international electrical cable standards
IEC60227, IEC60245, IEC60811, IEC60332, IEC60884, IEC60320,
IEC60228, IEC60695-6-31, IEC60754-2, IEC60112, IEC61156-5
3.2 GB national standard cable standard.
GB/T3048, GB/T2951, GB/T2423, GB/T5023, GB/T18380, GB/T3956, JB/T8734, JB/T8139, GB/T4910, GB/T3953, GB/T4207, GB2099, GB17465, GB/T4706.30
3.3 UL American Standard Cable Standard.
UL758, UL62, UL2556, UL1581, UL817, UL498, UL83,
UL764, NEMA WD 6, UL13, UL44, UL1685, UL1666, UL444
3.4 EN EU standards for cables.
EN50395, EN60811, EN50396, EN60332, EN60811, EN50265, EN60320, EN50075, EN50525-2-11, EN50525-2-21, EN50525-2-31, EN50525-3-11, EN50356, EN50363, EN60228, EN50173-1, EN50288-3-1
3.5 BS British Standard Cable Standard.
BS EN50395, BS EN60811, BS EN50396, BS EN60332, BS1363-1, BS1363-2, BS1363-3, BS5733, BS1362, BS6500, BS EN60320
3.6 VDE German standard for cables.
DIN EN50315, DIN EN60811, DIN EN50396, DIN EN60811, DIN EN50265, DIN VDE0620-2-1, DIN VDE 0620 Teil 101
3.7 PSE Japanese Standard Cable Standard.
jis c 3005, jis c 3301, jis c 8358,jis c 3306, jcs4501,jis c 8303,
jis c 8306, j60227-1, j60227-5, jis c 2134, jis c 60695-2-11,
jis c 60695-2-12
3.8 AS/NZS Australia/New Zealand Cable Standard.
as/nzs3100, as/nzs3112, as/nzs3105, as/nzs3122, as/nzs60320
AS/NZS3191, AS/NZS 60227.5
3.9 CSA Canadian Standard for Cables.
CSA C22.2 NO.2556, CSAC22.2 NO.21, CSAC22.2 NO.49, CSA C22.2 No.210
3.10 INMETRO Brazilian Standard for Cables.
nbr13249, nbr14136, nbr nm 60884-1, nbr14705, nbr9148, nbr9141,
BR14703, NBR NM 60320
3.11 IRAM Argentina Cable Standard.
IRAM2063,IRAM2073, IRAM-NM 60884-1,
3.12 IS Indian Standard for Cables.
IS1293, IS694
3.13 KC Korea Cable Standard.
K60227-5
3.14 SS Singapore Cable Standard.
SS 358:Part 5, SS145-1, SS145-2, SS246
3.15 SNI Indonesia Cable Standard.
SNI 04-6629.5, SNI 04-6629.5
3.16 SASO Standard for Saudi Cables.
SAS02203
3.17 MS Malaysia Cable Standard.
MS589-1, MS589-2, MS589-3
3.18 Network/Communication/High-Frequency Line Standard.
ANSI/TIA-568-C.2 Cat. 3,4,5,5E,6,6A,7
ISO/IEC Cat. 5,5E, 6,6A,7.7A
HDMI Spec-1.4b,
HDMI Spec-1.2.0
USB Spec-2.0,
USB Spec-3.0,
USB Spec-3.1
Conclusion
ZMS Cables is a leading global manufacturer of high-quality wire and cable for a wide range of applications. With over 30 years of industry experience, we have developed a reputation for excellence and reliability. Our state-of-the-art manufacturing facilities and our team of skilled engineers and technicians allow us to produce cables that meet the highest standards of performance and durability.
At ZMS Cables, we are committed to providing our customers with the best products and services available. We carefully source raw materials from trusted suppliers and use only the latest technology and techniques in our manufacturing process. Our cables are designed to withstand the harshest conditions and provide reliable performance for years to come.
—ZMS Cable Group