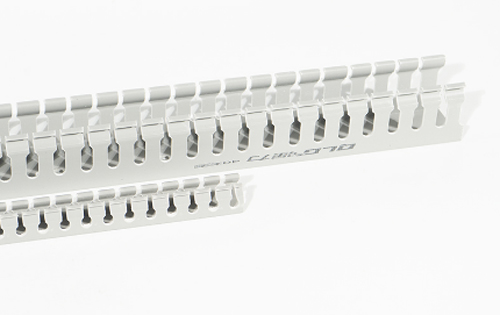 Wire ducts, also known as cable trays, wire troughs, wiring troughs, and wire troughs (different from place to place). They are electrical appliances used to standardize power lines, data lines, and fix them on the wall or ceiling.
There are two kinds of plastic material and metal material in generally, which can play different roles.
Cable Accessory – Wire ducts inculd: Insulated wiring ducts, pull-out wiring ducts, mini-type wiring ducts, separated wiring ducts, interior wiring ducts, integrated insulated wiring ducts, telephone wiring ducts, open wires wiring ducts, round wiring ducts, exhibition partition wiring ducts, round floor wiring ducts, soft round floor wiring ducts, cover type wiring ducts).
Trunking international certification: UL American electrical certification, CSA Canadian standard certification, CE compliance with European low-voltage equipment certification, DVE German electrical and electronic information inspection certification, ROHS international environmental protection certification.
Application Advantages:
1.Non-conductive: good insulation, able to resist 25KV voltage, assuring a safe system.
2.Solid design, especially for anti-dust and anti-mouse.
3.Trunkings have strength tenacity, and are combustion-proof, fireproofing, dampproof, alkalescency-resistant, aging-resistant.
4.Easy Installation, light weight easy to cut, transport, bent and handle, easy connecting by solvent cement and threading joining without leakage.
5.Mini-trunking has been designed to match in with both the square and radius cornered surface mounted switch and socket boxes.