Reasons for using nylon material for waterproof glands
● Good sealing performance, safe and reliable.
● Nylon pipe fittings are suitable for water contact for a long time, no corrosion, no rust, no poison.
● Adapt to temperature -40° to 135°.
● The service life is more than 50 years.
● Strong impact resistance, good toughness, high compressive strength, and good leakage resistance.
● Energy saving, environmental protection, harmless to human body, no secondary pollution.
● High-quality and unique nylon pipe fittings, strong impact resistance, no rust, no corrosion, no toxicity, no hydrolysis and aging in contact with water.
Nylon Cable Waterproof Gland Control Thread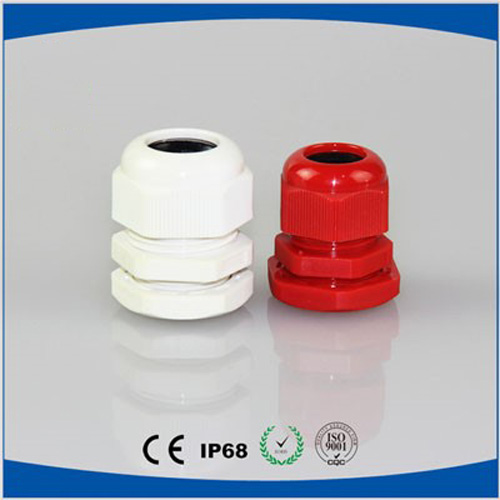 Product material: use UL approved nylon PA66.
Seals: Nitrile rubber (NBR), weather resistant rubber (EPDM).
Operating temperature:
Static: -40℃ to 100℃, instant heat resistance to 120℃;
Dynamic: -20℃ to 80℃, instant heat resistance to 100℃.
Protection grade: IP68 (tighten the part and use 0-seal ring).
Color type: black (RAL9005), light gray: (RAL7035), special colors can be customized.
ZMS is a manufacturer specializing in the production of various specifications of cable glands and cable accessories. The company integrates scientific research, production and sales. The main gland products are metal and nylon cable waterproof glands. The company's product certifications include CE, IP68, ROHS, EX, ISO9000, ATEX, TUV. Cable gland products are widely used in electronics, machinery, instrumentation, electrical appliances and other industrial fields. Waterproof joint products are exported to developed countries and regions such as Southeast Asia. Because of its superb craftsmanship and superior quality, it has been recognized and praised by customers.