---
Since September, Europe has experienced the explosion of the Nord Stream pipeline, the breakage of the Norwegian submarine cable, and the deliberate cutting of the German railroad cable. On October 20, the UK's submarine cable connecting the Shetland Islands and Scotland was sabotaged, leaving the Shetland Islands virtually cut off from the outside world. At the same time, the submarine cable in southern France also suffered a failure, affecting three major communication lines.
The spate of deliberate sabotage incidents has raised concerns about communications security. The vulnerability of critical power and communications infrastructure is of great concern.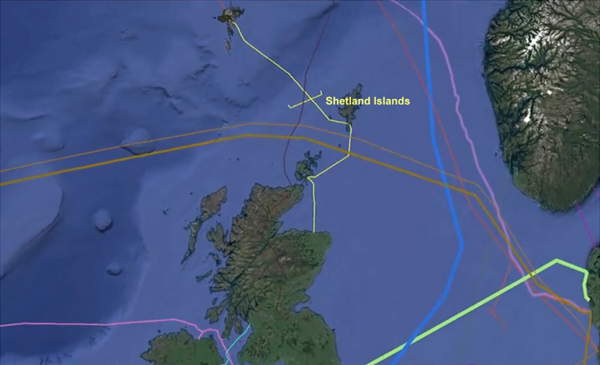 UK Undersea Fiber Optic Cable Outage Causes Island Disconnections
The SHEFA-2 submarine cable, which connects the Faroe Islands to mainland Scotland via the Shetland and Orkney Islands, was damaged in two separate incidents, leaving most of the islands without Internet connectivity.
Communications in Shetland were severely disrupted following damage to the submarine cable on October 20. Chief Minister Nicola Sturgeon said the island was in a state of emergency. Police Scotland said it was working with partners, including the Scottish Fire and Rescue Service and the British Coastguard, to provide additional emergency support to the islands.
The islands are 130 miles from mainland Scotland and have a population of about 23,000. homes and businesses on the islands have been affected as a result. Cable failures have caused disruptions to some telephone, broadband, and mobile services. Many stores were unable to accept credit card payments, and banks across the islands experienced temporary closures.
The exact cause of the cable failure is still being assessed. Previously damaged cables between the Faroe Islands and the Shetland Islands are being repaired. The telecommunications infrastructure chief expects that it was a fishing boat that damaged the cable. Damage to submarine cables is usually caused when fishing nets or in some cases anchors are dragged along the seabed. However, it is very rare for two failures to occur at the same time. Engineers are currently working to transfer service via alternative routes as soon as possible, and submarine communications providers are repairing links as soon as possible.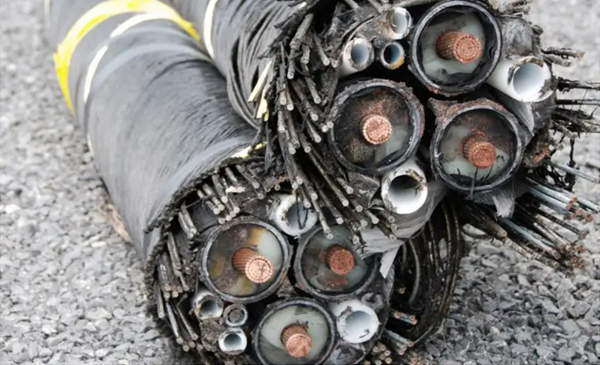 Important Submarine Fiber Optic Cable Cut In Southern France
On October 9, local time, a serious accident occurred on a submarine fiber optic cable located in the southern waters of France, causing a massive communication failure. Underwater communication lines from Marseille to Lyon, Marseille to Milan, and Marseille to Barcelona were cut simultaneously, causing Internet access speeds to plummet for users in Europe, Asia, and the United States.
Cloud security company Zscaler said that some packets were lost due to the undersea fiber optic cable being cut. And websites and Internet applications are experiencing significant delays. Engineers in France have already begun emergency troubleshooting and repair work.
A similar incident occurred in April, when a fiber optic cable near Marseille, France, was targeted and cut. According to images posted on Twitter by French Internet service provider Free, multiple cables buried under concrete were pried open and completely severed. The cable connects Marseille to Milan, Barcelona, and Lyon. Officials have not been able to determine whether the two cable cuts are related.
No group or individual has claimed responsibility for the damage, and French police have not announced any arrests in connection with the damage. It is unclear whether the sabotage is related to Covid conspiracy theories, anti-technology activities, or other causes.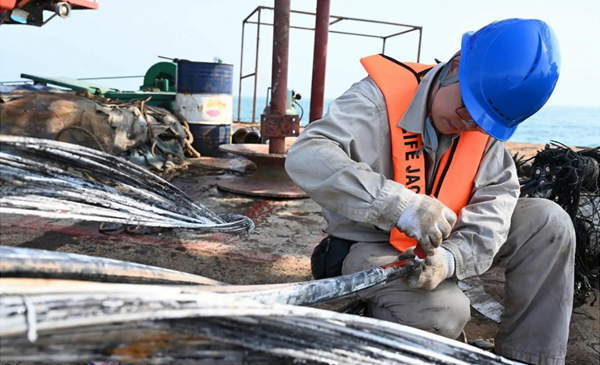 Will The Future Of Undersea Communications Be Secure?
The infrastructure under the sea is widely distributed with submarine power cables and communication cables in addition to oil and gas pipelines. According to TeleGeography, there are over 430 submarine fiber optic cables worldwide, with a total length of over 1.3 million kilometers. 99% of all Internet data is transmitted via fiber optic cables, while satellite communications currently provide less than 1% of data traffic.
While the global average of submarine cables requiring repair exceeds 100 times per year, the primary cause of this damage comes from fishing vessel trawls or anchors, with purpose-specific vandalism being relatively rare. From an engineering standpoint alone, as it is not uncommon for submarine cables to be damaged, their repair is preplanned. Typically, the time it takes to repair submarine cables depends on weather conditions and water depth, with communication lines generally able to be repaired in about a week.
—ZMS Cable News