---
Growth Forecast For The Global Structured Cabling Market
According to a new report published by international market research firm Markets and Markets, the global structured cabling market is expected to increase from USD 11.7 billion in 2022 to USD 15 billion by 2027, growing at a CAGR of 5.1% during the period.
In terms of drivers, the growing trend of data center convergence penetrating the IT infrastructure market is the major factor contributing to the growing growth of structured cabling systems.
The COVID-19 pandemic has negatively impacted the structured cabling market during 2020-2021, resulting in a decline in revenues for market players. This decline is attributed to various factors such as reduced revenue from the cabling industry, slow production pace, and lack of availability of raw materials, and due to the pandemic, suspension of business activities, and regional lockdown measures.
The COVID-19 pandemic has had a significant impact on traditional workplace norms. Due to the uncertainty of the future of office culture, businesses of all types are turning to modern IT solutions to keep their operations, employees connected and budgets manageable.
The number of public cloud as well as private cloud data centers has been increasing rapidly. The significant growth in the number of Internet users and the demand for personal cloud storage are a few of the drivers of global data center growth.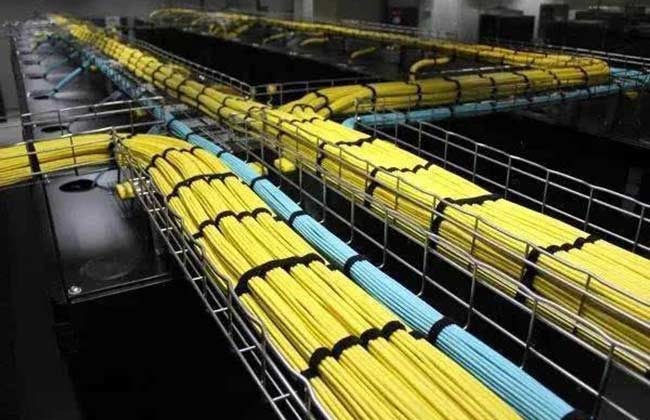 Cisco Global Cloud Index Report Analysis
According to the Cisco Global Cloud Index report, global cloud data center traffic reaches 19.5 ZB per year by 2021. cloud data center traffic accounts for 95% of total global data center traffic.
The concept of data center convergence is finally penetrating the IT infrastructure market, which is helping to consolidate separate servers, storage systems, and network devices into one integrated system. Many companies have begun to abandon disparate architectures to optimize their operating costs. It can also increase productivity, improve flexibility and simplify maintenance.
Converged infrastructures are single-vendor designs that simplify deployment, management, and support. Some of the data center trends include: hyperscale demand driving the growth of managed data centers, data-driven monitoring, automation, and 5G.
Data center convergence is a driver for the structured cabling market as it requires fiber optic cabling to connect server racks and storage arrays. It helps to reduce cable paths to ensure productivity while handling the increase in network density. Complex and high-capacity cable management using high-density connectivity products such as patch panels and enclosures ensures efficient system performance.
On the other hand, poor EMC impedance tolerance of UTP cabling is a major factor restraining the growth of this market. Electromagnetic compatibility (EMC) is the ability of a system to minimize the effects of generated electromagnetic energy and resist unwanted interference from external sources. Electronic systems and cabling systems are equally responsible for the generation of noise and radiation in the network, so all areas such as PCB design, enclosure design, connector technology, and power and interface cabling are considered to avoid problems in electromagnetic interference (EMI ) systems.
Unshielded twisted pair (UTP) cable is preferred by cabling infrastructure providers and users because it is a more cost-effective solution. However, UTP cables have poor EMC impedance compared to shielded/shielded twisted pair (STP/ScTP) cables. the ability of UTP cabling to support high-speed data applications is still dependent on various factors and parameters related to noise immunity and emissions. this technical limitation of UTP cables is hindering the growth of the structured cabling market.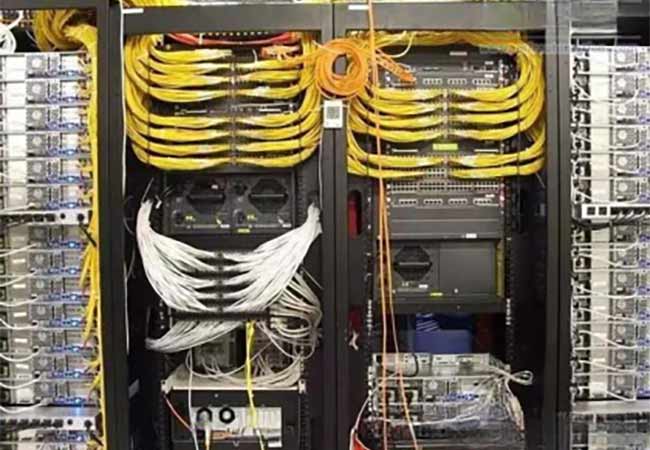 Here, The ZMS Cable Team Introduces You to Structured Cabling?
The Concept Of Structured Cabling
A structured cabling system is a telecommunications cabling system that can support any user-selected voice, data, and graphic image application.
The system should be able to support the transmission of various information such as voice, graphics, images, data multimedia, security monitoring, and sensing.
It supports various transmission carriers such as UTP, optical fiber, STP, coaxial cable, etc., the application of multi-user and multi-type products, and the application of high-speed networks.
Features Of Structured Cabling
1. practicality: it can support a variety of data communication, multimedia technology, information management system, etc., and can adapt to the development of modern and future technology.
2. Flexibility: Any information point can be connected to different types of equipment, such as microcomputers, printers, terminals, servers, monitors, etc.
3. openness: can support any network products of any manufacturer, support any network structure, such as total line, star, ring, etc.
4. modularity: all the connectors are building blocks of standard parts, easy to use, manage and expand.
5. Expandability: The implemented structured cabling system is expandable so that when there is a greater demand in the future, it is easy to install the equipment to access.
6. Economy: one-time investment, long-term benefits, low maintenance costs, so that the overall investment to a minimum.
Cabling Selection
1. The importance of the cabling system
Cabling is one of the key components of any network system, so decision-makers must be prepared to spend 10% of the total network investment in this area. The investment in high-quality cabling and network design is definitely worth the money.
2. Cable selection
The type of equipment connected to the network and the communication load carried on the cable are key factors in the selection of the cable.
In a cabling system, you should first determine whether to use shielded cables, unshielded cables, fiber optic cables, or a combination of them.
Cables typically use conductors with insulation and one or more layers of plastic sheathing.
The cable usually consists of 2 to 1800 pairs.
Large-pair cables are typically used in backbone cabling systems, and they are particularly suitable for use in voice and low-rate data applications.
3. Length limitations
The maximum length of these cables in the trunk and horizontal (hub-to-desk) cabling system applications is detailed in the international standard IS0/IECIS11801.
4. Dimensional restrictions
It is also very important to check the space available for cable routing before determining the cable type.
Factors such as size, weight, and shielding flexibility depend largely on whether the cable uses a metal foil or compilation sheath.
And how much wire is used in the cable?
5. UTP cable
Unshielded twisted pair (UTP) can transmit data at a transmission rate of 622 Mbps or higher.
This allows one to use this less expensive and smaller cable in applications where only shielded cables were originally available.
UTP cables reduce EMI interference by matching cable pairs more closely. This cable is called a balanced circuit.
6. Balancing of the circuit
In an ideal balanced circuit, the sum of the noise voltages introduced in the conductors is zero.
So that the signal transmission between the pairs will have no interference. However, this ideal situation cannot be fully realized.
The signal-to-noise ratio (SNR) of a cable is a measure of the signal quality in a cable in the presence of a noisy signal.
The presence of shielding in a shielded cable gives it poor balance characteristics.
Therefore good shield integrity and good grounding are very important for shielded cables.
High-quality UTP cables can achieve well-balanced circuit characteristics without grounding or without shielding throughout the circuit.
Since optical fiber transmits signals through light waves, it is not affected by any form of electromagnetic shielding.
7. Selection of fiber optic cable
Optical fiber is usually the best choice for applications requiring transmission rates over 155 Mbps and longer transmission distances.
Optical fiber has the advantages of small size and durability, but it costs more than other types of cables.
In most networks, fiber optic cable is generally used as the backbone and UTP cable is used to act as the horizontal connection.
For systems where cables cannot be easily installed due to installation time, space, or other constraints, wireless LAN can be an alternative solution.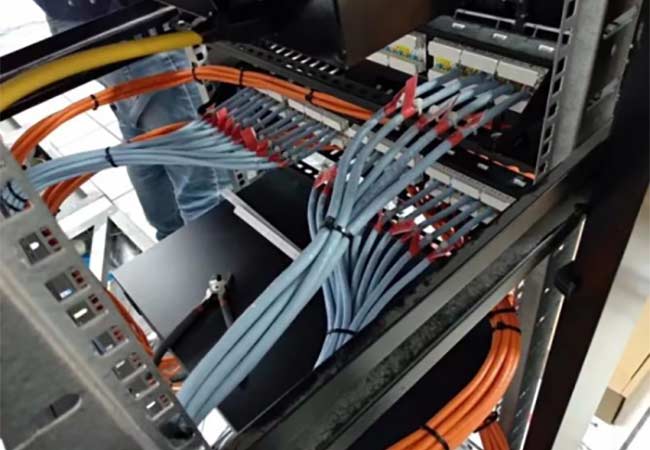 Cabling Planning
Most cable manufacturers provide a 15-year warranty for their products.
During this time, changes are inevitable and also cannot be accurately predicted.
The only solution is to design the network to meet the requirements of change and growth and plan accordingly.
1. Future investment protection
Under normal use conditions, new networks should not limit system upgrades during the 15-year building refurbishment cycle.
A well-designed cabling system can withstand data traffic that exceeds most LAN transmission rates by a factor of 10 to 15.
This will allow new network technologies to be used without changing the cabling system.
2. General-purpose cabling system
The main advantage of a universal cabling system is that users can use it to connect devices from different vendors to the network.
At the same time, it allows users to run several independent systems on the same cabling network.
For example, users can set up telephone, computer, and environmental control systems on one cabling system.
3. Structure of cabling
Universal cabling and mass cabling are the core elements of structured cabling, and Lucent Technologies (formerly AT&T) and its SYSTIMAXSCS solution are the pioneers in this area.
It uses an open architecture platform that supports all major standards and protocols for private and non-private networks.
SYSTIMAXSCS uses UTP cable and fiber optic cable as the transmission medium, in a star topology, terminated using standard sockets.
SYSTIMAXSCS uses a simple type of cable and consists of a modular network, which can be easily expanded or changed without affecting the user's use.
4. Network Components
The patch panels located in each building or building complex are components used to enable computers, peripherals, network hubs, and other devices to quickly access or exit the network.
It can provide significant cost savings in companies where structures and layouts are constantly being adjusted.
Avoiding Interference
Every type of active electronic and electrical device can generate electromagnetic interference to disrupt network communications.
As the use of electronic equipment increases, this problem becomes more prominent.
How to prevent EMI interference to protect communications is also a very critical issue in cable selection and cable routing considerations.
There are two ways to measure the crosstalk performance of a cable: crosstalk between pairs and PowerSum crosstalk.
The crosstalk between pairs is only used to measure the maximum interference generated by the pairs in the cable.
1. PowerSum
PowerSum provides a more realistic picture of crosstalk interference.
It is a method of measurement when signals are transmitted on all pairs of multi-pair cables.
For cables with more than 4 pairs, PowerSum is the only method that can properly test crosstalk performance.
2. Signal-to-noise ratio
The system used to measure the suppression of EMI interference is the signal-to-noise ratio (SNR).
The higher the SNR of the network, the less risk of data transmission errors occurring in the network.
3. Cable alignment
All network components, including connectors and wiring frames, must have some measures to resist EMI interference.
When using different manufacturers' products to build a network, this point should be especially noted.
Summary
When an engineer designs a cabling system for a customer, he or she will first visit the site to investigate and understand the customer's existing system.
Next, the engineer will develop a solution and work with a CAD engineer to provide drawings for the deployment team.
The design process must take into account the distance limitations of copper and fiber optic cabling and clearly label the hardware devices to be deployed.
Next, the engineer writes up the scope of work and bill of materials and responds to the customer to confirm the mutual agreement, and once the customer confirms, project implementation begins.
The typical life cycle of a cabling system is 20 years. And therefore, the right partner can be found. Rigorously follow the details of the project process and assist in the design and deployment of the structured cabling system. Ensuring its reliability, high ROI, and high flexibility and scalability are all critical.
After introducing so much I believe that you have a certain understanding of cabling systems. If you still want to know more about cabling systems, you can always contact the ZMS cable team.