---
EuroAsia Interconnector Limited, the project developer of the European Power Interconnection Project connecting the national grids of Israel, Cyprus, and Greece (Crete), recently announced that Nexans has been selected as the preferred bidder for the supply and installation of 500 kV HVDC underwater cables for the project. It is responsible for the production, manufacture, laying, and commissioning of the 1000MW Cyprus-Greece (Crete) link-impregnated (MI) cable.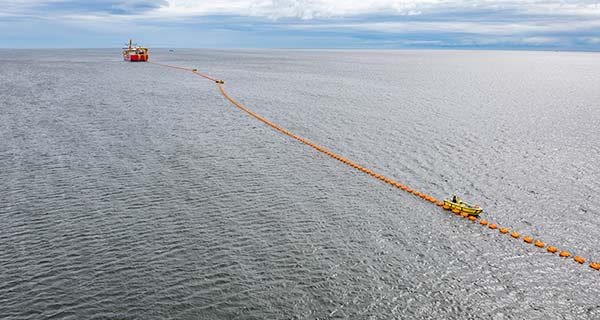 EuroAsia Interconnector is a major project of the EU Common Interest (PCI). It includes the Cyprus-Greece (Crete) and Cyprus-Israel power systems with DC submarine cables. as well as the power interconnection of the HVDC converter stations at each connection point. The total capacity of the link is 1000 MW at this stage, with the possibility of future expansion to 2000 MW.
The EuroAsia Interconnector will serve as an energy bridge between Asia and Europe with a total length of 1,208 km. It creates a reliable transmission corridor for the two-way transmission of electricity between Asia and Europe.
The EuroAsia Interconnector between Greece and Cyprus will be the longest and deepest high-voltage DC submarine cable project ever built.
We are pleased to be the trusted and preferred bidder for the development of the EuroAsia Interconnector," said Christopher Guérin, Nexans' Chief Executive Officer. At Nexans, we are at the forefront of delivering safer, sustainable, renewable, decarbonized electrification for all—and we look forward to contributing to securing the EU's electricity supply."