---
The Danish Energy Agency confirmed on September 27 that the Nord Stream I and Nord Stream II gas pipelines in the sea of Denmark have leaked. It urgently called for increased vigilance in the electricity and gas sectors.
Then, according to news reports, on October 4, the Norwegian radio and television company reported that the submarine cable from Lofoten to Svorval had broken due to a problem.
The break occurred 500 meters east of Hunningsvale.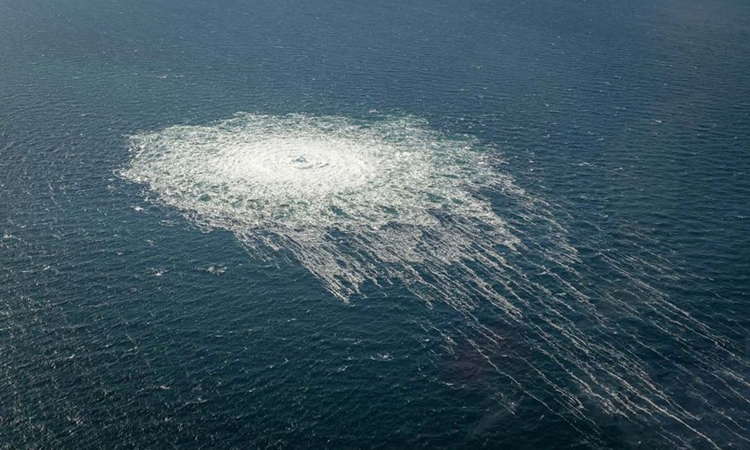 Work is underway to repair the cable, which will take a few days to a week. Norway's Roffkraft Power said it is unclear what caused the accident.
On Oct. 4 local time, Norwegian radio and television reported that F-35 fighter jets from the Norwegian Armed Forces were patrolling the Norwegian coastline and monitoring oil and gas facilities after the Norwegian government announced increased security preparations.
Britain has also sent a frigate to patrol near gas pipelines in the North Sea.
Britain is also buying two specialized vessels to protect such pipelines, the first of which will be operational by the end of next year.
Then on September 30, local time, Norwegian radio and television reported that the Norwegian Armed Forces had stepped up patrols to secure areas of oil and gas facilities following the Nord Stream gas pipeline spill.
Norwegian Prime Minister Jonas Gahr Støre said on Sept. 30 that Germany, France, and Britain would assist Norway in patrolling the waters around offshore oil and gas platforms to prevent damage to those facilities.
Speaking at a news conference the same day, Støre said there were concerns that a similar situation to that in Baltic Sea waters could occur at Norwegian oil and gas facilities. Norway is in discussions with allies to strengthen the preparedness of offshore oil and gas facilities, "and Germany, France, and the UK have agreed to contribute.
Norway, Germany, France, and the UK are all members of the North Atlantic Treaty Organization.
Steller stressed that the increased vigilance is a prudent move and does not imply a direct threat to Norwegian oil and gas facilities.
The "situation in Baltic waters" refers to the September 26 leak in two Nord Stream pipelines that carry Russian gas to Europe.
The "Nord Stream 1" and "Nord Stream 2" pipelines were each found to have two leaks, one in waters off Sweden and one-off Denmark. Some seismologists in Denmark and Sweden believe that an "underwater explosion" occurred near the leak sites.
Many European countries suspect that the Nord Stream pipeline leak was the result of "deliberate sabotage.
Norway is an important supplier of gas and oil to Europe, with more than 90 offshore fields." After the Nord Stream" pipeline leak, Norway announced the deployment of troops to protect the country's oil and gas facilities.
On Sept. 30, the Norwegian Coast Guard sent two ships to patrol the waters near the oil and gas platform, and a maritime patrol plane also patrolled the area, Steller said.
Why exactly are submarine cables so important that a failure requires an advanced alert? Let ZMS Cable take you through some implications of a failure of an undersea fiber optic cable.
The blowing up of this submarine fiber optic cable in Norway will certainly have some impact on communications between Norway and Europe.
First, certainly, the subsea fiber optic cable is mainly used for continuous international communication lines, even if all the external fiber optic cable is cut off, it will not have too much impact on normal communication in the country. And people will not have too much problem making normal phone calls, playing on cell phones, and surfing the Internet.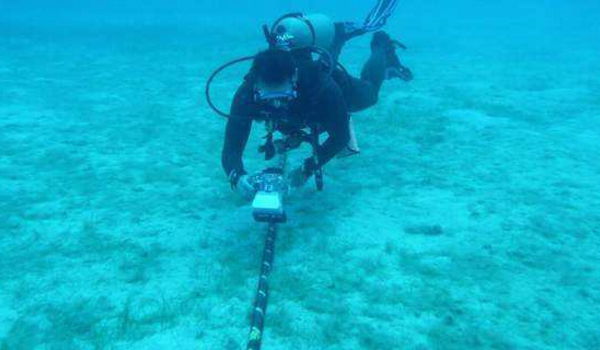 However, if the submarine cable is cut off, the external connection will indeed have a great impact.
This impact may have the following aspects.
1. Interrupted or slow communication
The main use of submarine cables is for communication between countries around the world, once the communication lines are cut, the external world will certainly be affected to some extent.
As for how big the impact will be, it depends crucially on the extent of the damage to the submarine cable.
If all the external submarine cables are cut, then the connection with the outside world will certainly be interrupted, and then you will not be able to access some foreign websites or servers.
But if only part of the cable is damaged, the impact will not be too great, unless the fiber optic cable between China and the United States is completely interrupted, then the impact will indeed be greater.
Because the root servers of the global Internet are currently in the United States, access to many websites has to be resolved through the root servers in the United States to access normally.
2. Trade transactions are affected
Every country has to export and import goods, and there are frequent trade transactions all over the world.
And a large part of these trade transactions is through the network for communication and transactions.
If a country's external fiber optic cable is damaged, resulting in the inability to communicate with the outside world, then it will certainly have a great impact on many trade activities.
3. Financial settlement is affected
A large number of financial settlements are made around the world every day.
This financial settlement is not only the settlement between trade transactions, but also the settlement between investment and finance, and the settlement between personal remittances.
Especially for some large trading countries, the financial settlements generated every day are very large.
If the submarine cable is cut and communication is blocked, many financial settlements will indeed be greatly affected.
This impact seems to be mainly related to foreign trade, and not much related to the ordinary people yet.
If a country's foreign submarine is cut off from ordinary people also has a certain impact. For example, many foreign trade enterprises because of communication interruptions can not ship normally, one can not be properly settled, then orders may be reduced, the corresponding production of enterprises will be stalled, or stop when many people may be laid off or no work.
As you can see, in today's increasingly close geographical location, communication between countries around the world is very close. And the submarine fiber optic cable is an important communication line between countries, if the submarine fiber optic cable is cut, it will have a great impact on either country.
Of course, in addition to the submarine, there are many kinds of communication methods between countries in the world, such as land communication wires, satellite communication, and so on.
Therefore, even if a submarine cable is completely cut, it will not result in people being completely cut off from the outside world, only that data transmission will become slow or delayed.
Our ZMS Cable team will continue to bring you more information about high-quality cables. ZMS cable company always insists on providing high-quality cables with good quality and low prices, good service, and trustworthy products after strict manual qualification.
—ZMS Cable Group