---
The Chinese Embassy in Myanmar said that on November 7, the signing ceremony of the power purchase agreement for the photovoltaic power generation project of Jingrong, Jingda, and Zototaya, which are cooperated by CECC Overseas Investment Corporation (CECC OIC) and the Ministry of Electricity of Myanmar, was held in Nay Pyi Taw. The three PV projects are located in Myanmar's Magwe and Mandalay divisions, with a total installed capacity of 90 megawatts (MW), and will provide for local development.
According to recent reports, there has been a continuous war and conflict in the north of Myanmar, with casualties on both sides at present.
Myanmar's power generation EPC market has been showing a steady surge in recent years. It is expected to grow at a CAGR of around 3.5% during the forecast period of 2020-2027. The COVID-19 pandemic has had a significant negative impact on the market over the past two years, causing delays in projects such as the 151.54 MW gas-fired power plant project in Alone Township, Yangon. However, all operations resumed immediately after the new crown pandemic period, expanding the market size instead.

Factors such as increased industrial development to promote cross-sectoral foreign investments and several government initiatives to provide electricity to all in the country are likely to boost the power generation EPC market in Myanmar during the forecast period.
However, high inflation rates, environmental awareness, and slow project processing are expected to restrain the power generation EPC market in Myanmar.
Global Significance of Photovoltaic Power Generation Project
With the increasing global demand for clean energy, photovoltaic (PV) power generation, as an environmentally friendly and renewable form of energy, is gaining attention and being promoted in more and more countries.
Against this backdrop, the signing of the PV power plant project between China and Myanmar has become an important initiative to actively promote the development of renewable energy.
China, as the world's leading PV power generation technology and equipment manufacturing country, has many high-quality PV power generation system manufacturers and factories. This will provide Myanmar with advanced PV equipment and technical support to help accelerate the construction of clean energy and realize the transformation and upgrading of energy structure.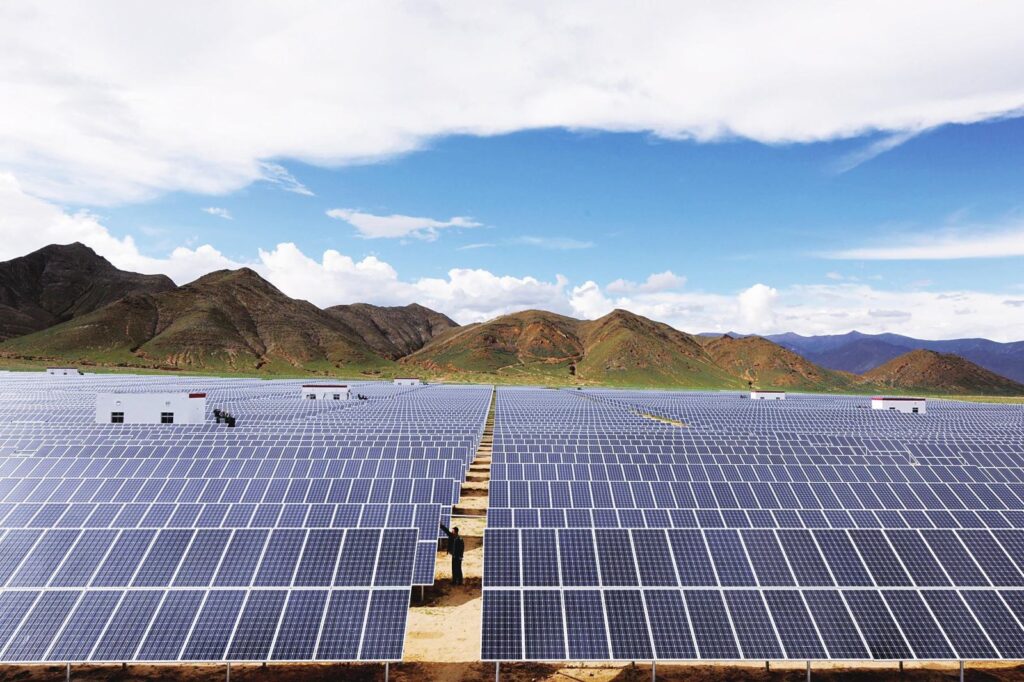 Hydropower sector expects power market growth
In 2020, Myanmar's renewable energy generation capacity will be 3,448 MW, of which 3,304 MW will be hydro/marine capacity, accounting for about 96% of the country's total renewable energy generation, followed by solar energy (84 MW) and bioenergy (59 MW).
In Myanmar, hydropower has a potential of more than 100 GW, but only 3% will be utilized by 2020. Myanmar has nearly 27 hydropower plants connected to the national grid for domestic power supply.
The country also currently has several upcoming projects that are expected to support growth in these segments. Prominent among these is the Yeywva hydropower project. In November 2021, Aboitiz Power and SN Power signed an agreement to construct a 735 MW hydropower technology project. The project will likely be completed in 2027 with an estimated installed capacity of 735 MW.
In addition, the Myanmar government has adopted many strategies to develop hydropower in the country.
For example, dam construction has had a significant economic impact on individuals living near dams. The government plans to compensate individuals who have been or may be affected by such dam construction. This is expected to have a positive impact on the country's power EPC market.
Advantages of the Photovoltaic Power Generation Project
Sustainable and environmentally friendly
Photovoltaic (PV) power generation is a process that utilizes solar energy to convert it into electricity, which does not consume the earth's limited resources or emit harmful substances. Thus, PV is a green energy option that helps mitigate global warming and air pollution.
Economic Benefits
With the development of technology, the price of PV power generation equipment has gradually decreased, and the installation and maintenance costs are relatively low. In addition, the government and enterprises have provided a series of subsidies and preferential policies, making PV power generation increasingly competitive.
Energy independence
Photovoltaic power generation allows individuals and businesses to achieve a certain degree of energy independence and reduce their dependence on traditional energy sources. Households and businesses can reduce their electricity bills by installing PV power generation systems that directly utilize solar power to generate electricity.
Application Flexibility
Photovoltaic power generation systems can be applied in various environments, such as rooftops, floors, water surfaces, etc., and are suitable for scenarios of different scales, such as Home Depot name enterprises and large-scale power stations.
Photovoltaic Power Generation Project Benefits the Country and the People
This cooperation will bring new vitality to Myanmar's energy supply and inject new impetus into local economic development and social progress.
The construction and operation of the PV power plant projects will also create local employment opportunities and promote economic growth, as well as provide Myanmar with a cleaner and more sustainable energy supply, contributing to environmental protection and climate change response.
The signing of the PV power plant projects between China and Myanmar not only reflects the cooperative relationship between the two countries in the energy sector but also further deepens the comprehensive strategic cooperation between the two countries.
It is believed that through the efforts of both sides, these PV power plant projects will inject new vitality into the development of Myanmar's clean energy industry and bring more benefits to the people of Myanmar.